Department of Human Services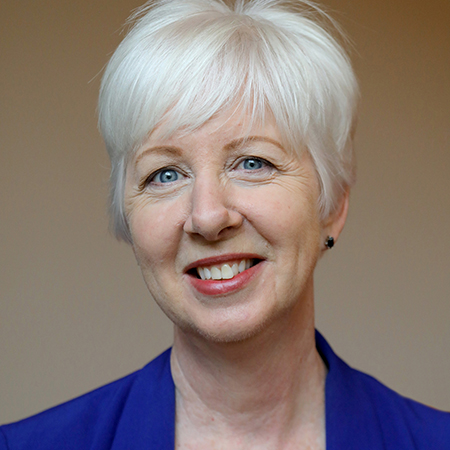 Cindy Gillespie
Cabinet Secretary
Department of Human Services
Cindy Gillespie serves as the Arkansas Department of Human Services (DHS) Director. She is responsible for leadership and oversight of the department's efforts, which support the health and well-being of all Arkansans, especially those who are most in need. 
Before joining DHS, Gillespie served as a Principal in the Washington, D.C., office of Dentons Public Policy and Regulation practice and a leader of the firm's Health Policy and Health Insurance Exchange Teams.
Earlier, Gillespie served as a senior advisor to former Massachusetts Governor Mitt Romney, where she led the Commonwealth of Massachusetts interactions with the federal government, and oversaw development and implementation of the Administration's executive branch initiatives, including playing a leading role in the development of Massachusetts health reforms.
The Department of Human Services (DHS) is Arkansas' largest state agency, with more than 7,400 employees working to ensure citizens are healthy, safe and enjoying a high quality of life.
The agency's skilled and passionate staff cares for Arkansans of all ages. Often, that means providing a safety net for our most vulnerable residents. Families or individuals facing difficult times may need assistance to get back on their feet. People needing support will find at least one local DHS office in each of the state's 75 counties.
Arkansans may apply for a vast array of services at their local county office as well as online. Services include ARKids First health insurance for children, the Supplemental Nutrition Assistance Program (SNAP, formerly known as food stamps), Transitional Employment Assistance (TEA) and Medicaid.
Through a blend of federal and state Medicaid funds, DHS pays for 64 percent of the babies born in Arkansas each year and for the care of 69 percent of the state's nursing home patients.
Additionally, DHS protects children and the elderly who have been abused or neglected; finds adoptive homes for foster children; funds congregate and home-delivered meals for the elderly; regulates nursing homes and childcare facilities; supports high-quality early childhood education; treats and serves youth in the juvenile justice system; runs residential facilities for people with developmental disabilities; manages the Arkansas State Hospital and Arkansas Health Center for those with acute behavioral health issues; and supports nonprofit, community and faith-based organizations that depend on volunteers to continue programs vital to our communities.
The agency also works with a system of community mental health care centers to provide mental health services to nearly 74,000 people each year.
In all, DHS serves more than 1.2 million Arkansans every year.
To manage these services and programs efficiently, DHS has nine divisions and seven support offices headquartered in Little Rock in addition to the 84 county offices.
Key Services
Title V Children with Special Health Care Needs
Alternative Community Service
First Connections Early Intervention Program
Refugee Resettlement
Medicare Savings Assistance
ARKids First (A and B)
National School Lunch Program
Summer Food Service Program
Child and Adult Care Food Program
Child Care Assistance
News & Announcements
No current news items.
Public Calendar
Documents & Forms
No documents available.